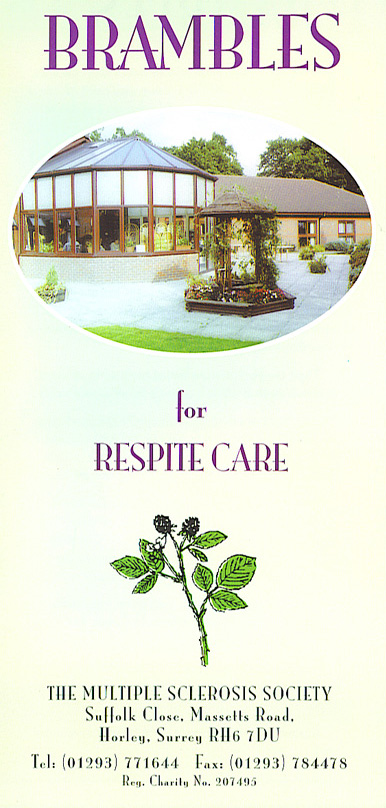 I have included these images of Brambles as it was a very big part of my life, both from a career perspective and personal viewpoint. My whole family was involved. My son worked as an administrator for a few years, and my daughter worked as a physio aide during her school holidays. We were very involved with Summer Fetes, Chrismas Fayres, and every year on Christmas Day David, Matthew and Susannah and I helped at the Centre to ensure that the severely disabled guests had a wonderfully happy time. Far from detracting from our Christmas, this always added to our enjoyment too.
For more information about the Multiple Sclerosis Society and Brambles please click on the link below
http://www.mssociety.org.uk/living_with_ms/
respite_care/brambles.html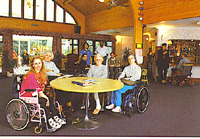 Bar and lounge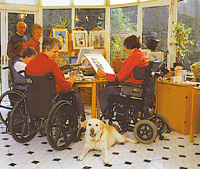 Art Therapy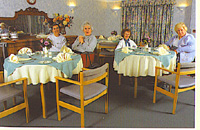 Eating in Style at Brambles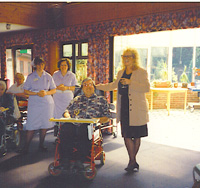 Pat and her very dear friend Ivor at Brambles. Ivor has sadly since died.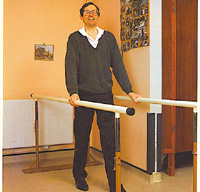 Physiotherapy