In 1879 Eric went up to Balliol College, Oxford. The Master at the time was Benjamin Jowatt an exceptional Latin scholar who had a reputation for forming civil servants. Though Eric was never going to need a paying career it is possible that his step-father thought this would be good training for the youth. According to the 1881 census Eric was registered as a Court Student which probably means he was studying law.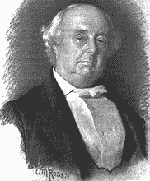 Balliol, like the other Oxbridge colleges, encouraged students to be well rounded citizens, just as it does today. For instance during Stenbock's four terms there were two different poetry groups. One was led by James Rennell Rodd who became both a poet and a diplomat, and later helped save Keats' house in Rome. The second was led by J. W. Mackail who became a writer, socialist and civil servant. In 1899 he wrote a well reviewed biography of his friend William Morris.
With the rise of Socialist and Anglo-Catholic ideas amongst his peers Stenbock was perfectly placed to observe and participate in the profound changes the late Victorians would bring to Britain.
At Oxford Eric made two friends who would support him for the rest of his life. They couldn't have been more different. Terence Woulfe Flanagan came from an Irish landowning family and Benjamin Francis Conn Costelloe came from Glasgow shipbuilding stock. Costelloe eventually became a barrister and later became Eric's manager. Though Flanagan and Costelloe were deeply practical men they encouraged Eric's growing interest in poetry and in 1881 he had a slim volume of verse - Love, Sleep and Dreams - published by Shrimpton of Oxford.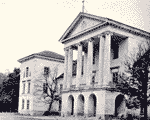 By April of 1881 Eric had dropped out of Oxford and the census of 3/4 April found him at home in Brighton with the Mowatt family and their ten servants. It was still too early in the year to enjoy the Brighton 'season' and so Eric left for Europe. Evidence from his letters tells us he spent the summer 0f 1881 travelling in Russia and Estonia. He spent some weeks at the family summer house, Zitter, east of Tallin and by the 28 September was at his ancestral home in Kolga.
As well as travelling and visiting his extensive family throughout Europe Eric continued to write poetry. He was greatly influenced by the painter and poet Simeon Solomon who had been a cult figure at Oxford for his homoerotic tinged subjects. A particular influence was Solomon's A Vision of Love Revealed in Sleep which had been written in 1869. He also adopted a staff and serpent device (seen at the top of this page) which was very similar to one used by Solomon.
While Eric was in Europe tragedy struck the Mowatt family. Six year old Godfrey was blinded in an accident with a penknife. His parents were on holiday in Germany and were rapidly recalled. Eric, however though he felt closer to Godfrey than any other of his step-brothers stayed in Estonia.
In 1882 Eric was still travelling back to England. He was taken ill in St. Petersburg in the spring and spent weeks in bed writing letters to his friends in England. It is here that we see the first hints of delusion that were to plague his last few years. In letters to Costelloe he is convinced a mutual friend More Adey has died. It may have been at this time that he was treated with opium to which he became addicted.
By 1883 he had recovered enough to shepherd another collection of his verse, Myrtle, Rue and Cypress, into publication. It included many of the poems he had written at Kolga in 1881 and was dedicated to Simeon Solomon with who he had become friends, his cousin Arvid and the mysterious Charles Bertram Fowler who may have been a boy he fell in love with while at Oxford.