The late nineteenth century was a turbulent time for art, literature and society. The Pre-Raphaelites redefined fine art, the novel came into its own and both sexual and social politics were redefined.
Into this maelstrom of change came a group of like-minded writers, artists and critics known as the Decadents. Led by Oscar Wilde they were more of a loose grouping than any organised faction but their influence was to reverberate down the age to our own time.
One of these agents of change was Count Eric Stenbock. Now largely forgotten by all but a few devotees, Stenbock was a symbol of his age, a true aristocrat in a society of pretenders, a poet, writer, and ultimately waster of his talent and advantages.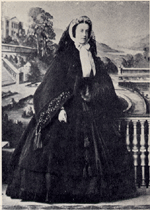 Stenbock's mother Lucy Sophia was the daughter of Manchester cotton industrialist Johan Frerichs who had originally emigrated from Bremen to run his a textile business in the UK, De Jersey & Co. By the 1850's he was sufficiently prosperous to build a house in Cheltenham, Thirlestaine Hall where his family grew up.
In 1858 the family visited the Italian spa town of Meran. Spa visits were very popular in the nineteenth century and Meran was made famous by the patronage of the Hapsburgs and other European nobility. It was here that Lucy, now nineteen, met the man who was to be her husband.
He was the twenty five year old Erik Stenbock, Count de Bogesund, Baron de Torpa. Lucy had made a good catch. The Stenbock's were an aristocratic Swedish family with royal connections. The Count owned a small castle, Rottenstein, in Meran and was heir to vast estates in Estonia.
A little under a year later they were married, March 1st 1859, at the Reformed Church in Florence. This famous church was popular with the British community in Italy; Elizabeth Barret Browning is buried at their 'English Cemetery".
That year was not all roses, however. On October 2nd Lucy's brother John died at the family home in Bremen. Four months pregnant with her first child it is unlikely that Lucy attended the funeral.
On March 12 1860 her son Erik Magnus Andreas Harry was born at Thirlestaine Hall where the couple were living while the Meran estates were being refurbished.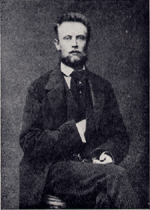 But again tragedy struck. On 15 April 1861 Count Stenbock died at his Meran home aged 27. Within two years the estates in the Tyrol were sold and those in Estonia passed back to his father, Magnus, who held them in trust for the young Eric.
Nothing is known about young Eric's early years. Certainly at first he lived in Cheltenham with his mother. But by 1864 she had remarried.
Her second husband, Francis Mowatt, was a career civil servant who was Assistant Secretary of the Treasury and eventually rose to being Permanent Secretary. To start with Eric may have been educated at home but by 1875 he was at school in Wiesbaden, Germany. Because his father's family wanted him educated abroad he seems to have moved around in Germany, Russia and Estonia until he was nineteen.
Lucy's father died in 1866 and he left Eric a large sum of money which was kept in trust until his twenty-first birthday. With the estates in Estonia and the money left by his grandfather Eric was set to be a very wealthy man when he attained majority.
Over the next ten years the Mowatt's had six children – three half-brothers and three-half sisters for Eric. Thirlestaine Hall was sold in 1874 and the family moved to Withdeane Hall at Patcham near Brighton.