Otto's Photos: Page One
These pages show a selection of photographs taken by Otto, an ex-prisoner of war, when he returned to the UK in 1951 to see the Festival of Britain and to visit Aston Pigott Farm. Looking at the photographs today, the quality of them is far superior to the small, square photos that were the standard photos that the Roberts family had at the time. They form a beautiful snapshot of the life of the farm in post-War Shropshire. Sadly, though, he does not seem to have taken any photos of Janet Roberts as part of this collection.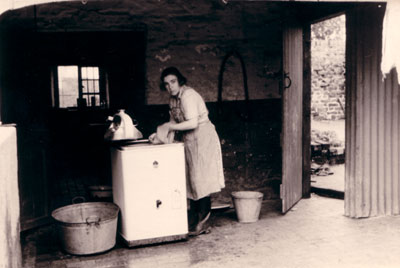 Ruth Roberts at the washing machine. Mains water arrived in Aston Pigott in 1947 and electricity in 1948.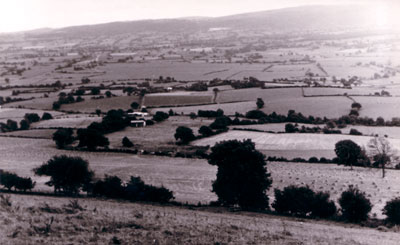 The view from Aston Hill.