Inside Guide to Brighton & Hove
Stanmer Park and Village

HOW TO GET THERE
Enter the park from Lewes Rd just before University of Sussex.

ABOUT ME
Find out more here or click on my photo to hear my voice.

ANOTHER CHOICE
Go back and pick another recommendation from the Inside Guide .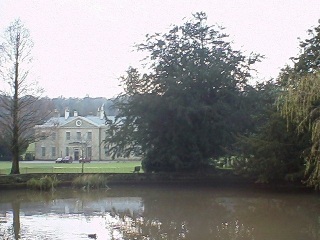 Wonderful walks and lovely grub.
"My favourite place in Brighton is Stanmer Park and village, and the surrounding country walks. Coming upon this tiny 18th century village and farms set in the middle of a park is so unexpected the first time one visits the park. Once the estate of the Earls of Chichester, and cut off from the public for over 200 years, it was bought by Brighton Corporation in 1947 and opened up for public use.

My ideal day out is a circular walk in the countryside starting or (and) ending up with a visit to Stanmer Stores. It just looks like a small cafe from the outside, but it leads through to a really cosy little restaurant and has a really good menu, whether you want a big breakfast to get you started, or tea and cake or sunday roast to congratulate yourself for doing something healthy, I really recommend it."