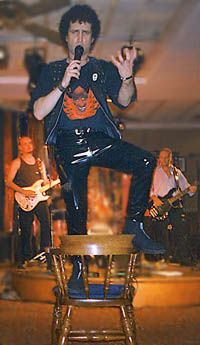 Time to Rock:
The Perry Stone band demos | interview | publicity by Feryal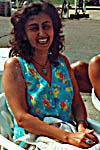 "It is very difficult to explain what kind of rock and roll band the Perry Stone band is. The music that they play is really hard, cool and perfect but you can not believe your eyes when the singer, Perry Stone, starts giving out lollipops to the audience!

It is also hard to guess what you are going to face in the performance because Perry never ever gets his satisfaction just on the stage, so he ends up singing on the street with his guitarist. This band loves singing the songs of all groovy bands."

It Is Time To Rock
Race with the Devil