the Perry Stone band | demos | interview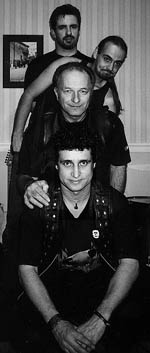 Publicity for the band
Perry Stone Band
66 Queen Victoria Avenue,
Hove, East Sussex
BN3 6WT
Brighton 01273 506161


Our aim is to Entertain our audience with a capital E, to put on a First Class Show, to achieve in making people smile and for our audience to leave each and every venue feeling that they are an important part for our vibrant, dynamic and most thrilling Show. So, for a monumental action packed evening of Rock and Pop fun and excitement with more than a hint of authenticity, please contact me!!

The Band was formed in 1997 with the intention of playing Classic Rock from the Sixties to the Nineties onward, and also Pop and Brit Pop in your own unique style. Great songs such as "Radar Love", "Born To Be Wild", "Rock And Roll", "You Really Got Me", "You Ain`t Seen Nothing Yet", "Freebird", "Lucy In The Sky With Diamonds", "Lyin Eyes", "Hold Me Close", "Wonderful Tonight", "Wild Thing", and "Hi Ho Silver Lining" all feature in our repertoire. We have added such classics as"(I Can`t Get No) Satisfaction" from Rolling Stones. Songs from the Nineties include "Don`t Look In Anger" from Oasis, "Alright" by Super grass and "Tubthumping" from Chumbawamba.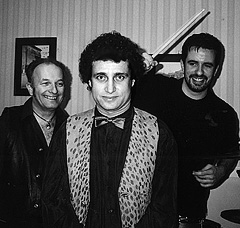 The Show itself is Pure Energy from the beginning until the end. As lead singer, I am constantly amongst the audience, aiming in The Show to get people involved in The Performance and also to sing and dance along with us. We are most fortunate in appealing to very young children and also to the elderly, because we connect with our audience. Since our formation we have played in many pubs and clubs in different areas, delivering an exciting and very professional Show, wherever we go. We have become well established in our home town of Brighton and venues in the South of England. We have built up a good local following of friends and fans.
The Band itself consist of four members: Lead vocals, quitar/backing vocals, bass/backing vocals and drums, a Classic Rock line-up if ever there was one. We have wireless systems and stage lights, and have invested in expensive equipment systems to re-create great hits like "Alright Now" from Free and "Pinball Wizard" from The Who; and of course our stage costumes are strikingly different and original. We also working on original material. We are prepared to adjust the volume according to the situation, and will play at any size of venue, both here and abroad.