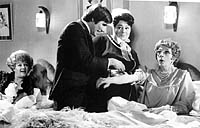 Sam:
How do you celebrate birthdays out there? I'm going to have a fancy dress party. (You're welcome to come but I suspect it's too far?). It's going to be a 'Carry-On' Fancy dress party. Carry-Ons are very, very, very British films made in the 1960's and 1970's ...lots of innuendo and smuttyjokes (like Benny Hill - if you know that?). They have the same actors in them everytime and have titles like 'Carry On Dick', 'Carry on England', and 'Carry on Up The Kyber'. If you get the chance to see any, they are a great insight into British humour. What is typical Finnish humour like?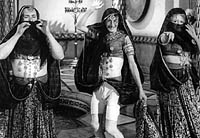 Terttu from Finland:
I love Mr. Bean the most, generally I like British humour. Mr. Bean feels so familiar for me.